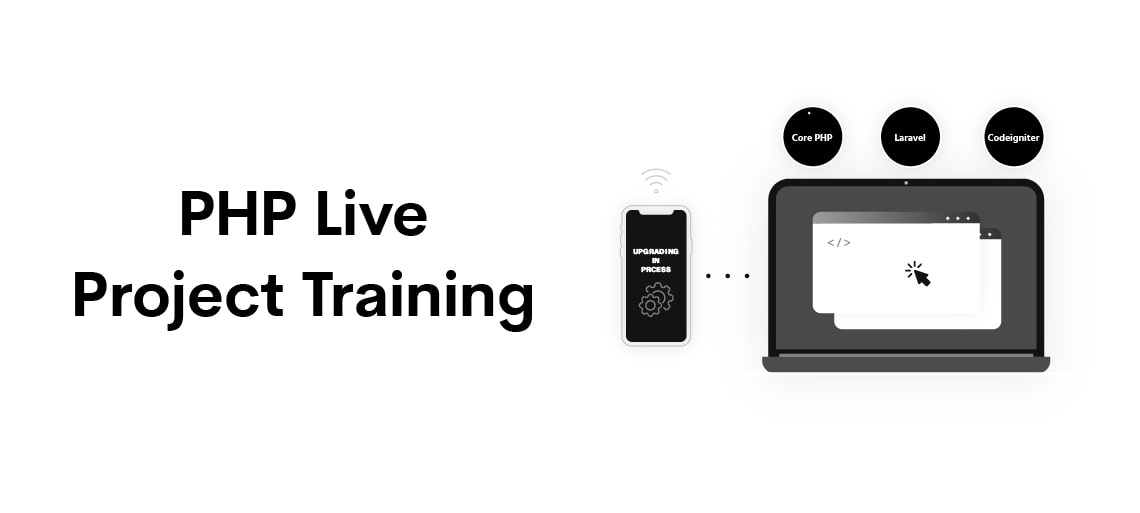 Mementotech provides a wide range of development services on php platform with the support of our deep web application development expertise and 4+ years of PHP development experience. Here are the services that we provide from our engineering centers in India.

Php project training provider mementotech in Junagadh for B.E/BCA/MCA/MSCIT Students. Memento technologies Best PHP Development Training and PHP Project Training Center in Junagadh.We have specially designed course for PHP development according to current enterprise needs. wordpress training and theme management training also provide by memento team.

Set your career in the right direction by learning PHP developer course form certified Web developers. This course will cover basic to advance level of Programming Fundamental in PHP. Practical training with assigned project works with facing challenges and prepare student for professional environment.

After completion of course you will be certified as expert PHP developer and we will be providing placement assistance to all the students. Come and joint to the expert PHP Programming training in Junagadh.
Memento technologies providing world class website development and android application development services in Junagadh. we are providing Project Training in many sector like php tarining,java development,android app,ios app,web design,digital marketing and SEO. Final year student Free intership(courses) Providing company Memento technologies in Junagadh. we are working on PHP Development,ANdorid Application Development , ios app Development and Game development in junagadh,Somnath,Amreli,keshod city. We are an IT training institute offering project training to students of almost all engineering streams – be it B Tech, BCA, MCA, BE, ME. If you are a final year engineering student residing in Junagadh. Mementotech Training Center is your one-stop destination when it comes to project training. Our team of expert faculties and programmers will guide you from the very start till the end of your project completion. Free Project Training center in Junagadh.
Responsive website design services in junagadh | web development services | mobile app development services(Android app & iOS app developer) | php development junagadh | ios app development junagadh | live professional training junagadh | digital marketing services | game development using unity 2D/3D | React Js
Live project training is the major attraction of our tutorials in Junagadh.We traine in html5,css3,bootstrap,.Net, PHP, Android, Java, and ios others to offer final year live project training to the students of B.Tech, BCA, BE, MSc IT, and BSc IT. Our live training completely equips the individual with expertise in the particular technology. During the tenure of the live coaching, the candidates get ready to make their entry into the IT industry. The trainers enable to students to face the real challenges during the process of android app development, web Development, and Digital Marketing.

MementoTech Company is the best live Project Training Academy in Junagadh with the most advanced infrastructure and equipments in the market. We offer cutting-edge IT coaching services in Industrial Training, Project training and Internship training for BE, ME, BCA, MCA, Msc.IT, B.Tech, M.Tech and Diploma courses in various technologies like Android, IOS(iPhone), java, Digtial Marketing,SEO, ASP.Net, PHP, and other web development and web designing technologies.

We have the most experienced faculties with minimum 3 years of industrial experience in their respected field Imparting knowledge according to the needs of current industry standards with an Industry-wide Endorsed Syllabus. We have tie ups with some of the leading companies in the market and you can be assured about your job with our placement assistance services.